Tap the app icon to show the list of commands, or enter its name to filter the list of apps.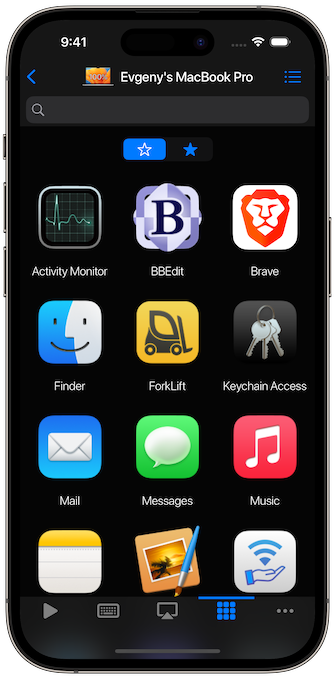 You can mark your most used apps as favorites; by default, the app will show you the list of favorites instead of all apps on your computer.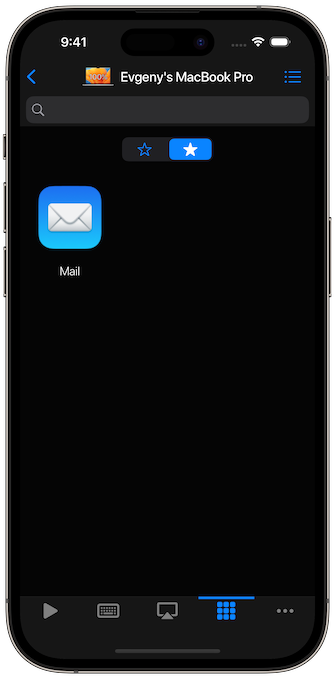 On Mac, you can also use menu commands that have keyboard shortcuts to execute commands.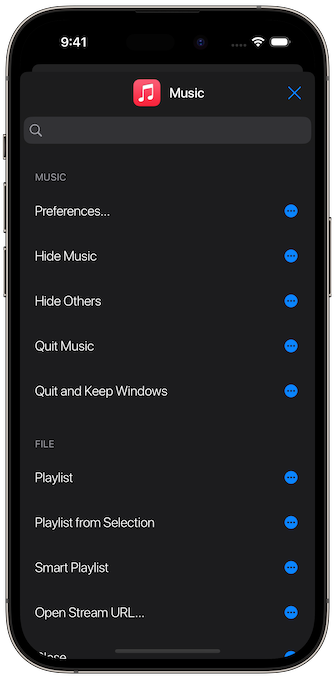 And you can use Siri Shortcuts or Timer to execute those commands.