Basic
The app has basic keypads to control system volume, display and keyboard brightness for Mac, and a navigation block with arrows.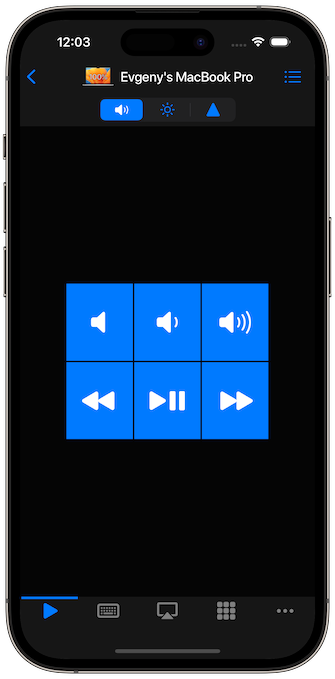 Store
More keypads for popular apps and websites are available via the in-app store. You can download them and then customize them to fit your needs.
Create & Edit Keypads
Additionally, you can create new keypads using the keypad editor, and edit existing keypads to tailor them to your specific needs.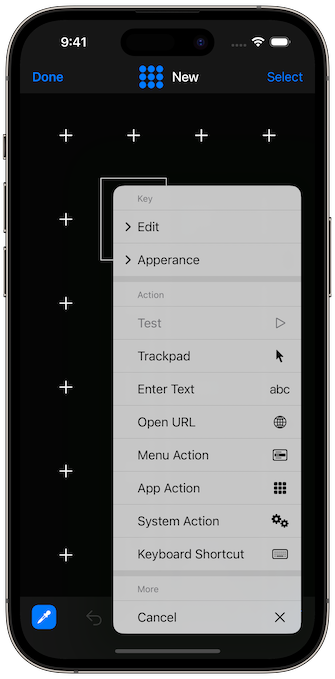 Edit
You can delete keypads and re-arrange their order based on your preferences. And you can duplicate keypads if you need to create multiple keypads with shared actions.
Share & Import
If you need to share a keypad you made with friends or colleagues, you can send them packaged keypads that they can import into the app.
Select the keypad you want to share, and open the menu using the more button in the top right corner. Then select Share and select your preferred way of sending them keypad files from the share sheet (email, WhatsApp, etc.).
To import the keypad, they will have to open the keypad file in the app and select Import from the dialog.